Holy Trinity, Newton St. Loe
Site designed/maintained by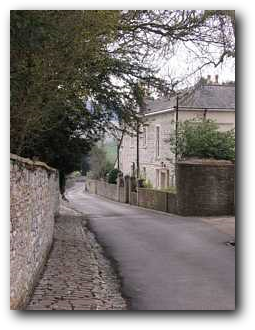 THE MANOR AND THE VILLAGE of NEWTON ST. LOE
An earlysettlement grew up on the site of a Roman villa and at the time of the Domesday record, the Manor of Newton was formed by joining together two smaller manors. These were then passed to Geoffrey, Bishop of Coutances and later to his nephew, Roger St Lo in Normandy, remaining with this family for the next three hundred years. It subsequently passed by marriage to a succession of different Lords- William, Lord of Botreaux; Robert, Lord Hungerford, and then Lord Bergavenny (Abergavenny) - before being purchased by Joseph Langton in 1666. In 1783, the family name was changed by Royal Permission to Gore-Langton and eventually by ennoblement to be the Earls Temple of Stowe. On the death of the 5th earl in 1940, the estates were bought by the Duchy of Cornwall and the present landlord, H.R.H.The Prince of Wales has become a frequent and informal visitor to the village.
The parish of Newton St Loe actually covers 1,600 acres. With the village at its heart, it extends to include the caravan site at Newton Mill on the western edge of Bath, The Globe Inn at the A4/A39 road fork and Bath College of Higher Education in Newton Park, with Lord Temple's mansion now acting as the main administration building.
During the 18th century, much of the parish land was farmed in 'parcels' by freeholders, often tradesmen and craftsmen. Like most of east Somerset, the land was mainly used for dairy cattle and sheep. The limited amounts of arable crops were used for cattle feed -corn in summer, turnips and swedes in winter. Cottagers rented their gardens and allot ments from the squire - to grow vegetables for themselves an as feed for pigs and poultry - as well as the grazing land they used on the common meadows down by the River Avon.
For about a hundred years until 1840 there were also coal pits near the Newton Turnpike (now the dual carriageway extending westwards from The Globe towards Bath). These pits provided about 10 man and boys will a somewhat precarious occupation but, nevertheless, often gave the families a relatively high standard of living for the time.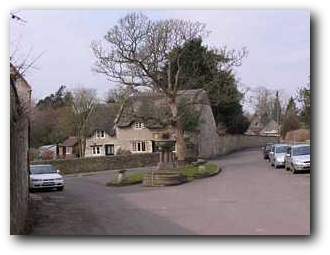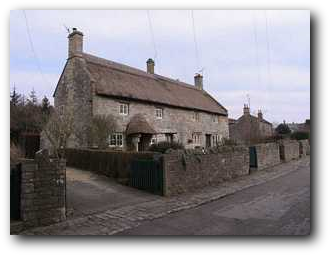 There were also still considerable areas of woodland at that time but during the 19th century the landscape changed considerably as land was enclosed and the present farms established. The land was then increasingly turned to arable use although dairying remained important.
18 years ago, under the guidance of the Duchy, an equitable redistribution of the fanning land established the present four parish farms, each with between 280 and 400 acres of arable and grassland, improved drainage and new storage facilities.
Today's village still reflects many characteristics of the past. Sadly, there is no longer a village school for that was closed in 1972, but The Shop still serves the community, as does the Village Hall in what was the girls' school Newton St. Loe remains relatively unspoilt by time!